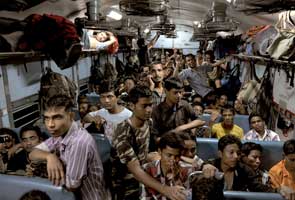 Hello guys we are aware of the power the social networking sites posses. As everything has some pros and some cons, our social networking sites also have some pros and cons. We can spread our voice easily within small span of time through these social networking media.
Currently in India lot of rumors are being spread by some unknown persons. Rumors like "attack to North-East Indians" in some part of India. Whoever these persons may be but they are ruining the unity of India hiding behind the social network sites. Our govt. is trying to stop such miscreants but they can do nothing without our help.
This post is regarding finding some suggestions which can be put in front of our govt. and also the social media so that we can help our govt. in stopping such rumors. I request all of you "PLEASE SUGGEST YOUR IDEAS ABOUT STOPPING THE RUMORS".
I have find out a small solutions. Which is:-
Step-1: making compulsory for all to provide their unique identification numbers like PAN, DRIVING LISCENCE, passport details in social networking sites. For children or who don't have these unique id can provide their parent's or guardian's id.
For celebrity fan pages or some group profiles: They can provide the moderator's id.
For privacy reason these info can be maintained hidden from public view. But these info must be maintained in profile so that, on request,  police / special taskforce of India can track them.
Step-2: Make 'current country' and 'country Origin' compulsory for better tracking.
Step-3: building a special task force who will track these sites. A website, only visible to this taskforce, where common people can give information about such miscreant people.
Step-4 (our responsibility): if any such misleading  comment/ blog post/ any tweet/ profile status  found then posting these info, may be the link/ the url/the person's details to the above said website. So that the special taskforce can track them.
This method will help not only stopping ongoing "North-East Indian"  issue but also any future rumor. It will also help govt. to track those people who mis-uses social networking sites.
If you have some other ideas then please let us know so that we can spread your idea to govt. and media.